MiraPrime Concrete Conditioner
MiraPrime Concrete Conditioner is a clear, single component, odorless, water-based, penetrant that is applied to existing aged concrete in conjunction with MiraPrime Aqua-Blok XL and MiraPrime Aqua-Blok XLi when pH testing on site indicates substrate alkalinity has fallen below 10. Penetrating colloidal silicates react faster and perform best when alkalinity is high. When used as directed, MiraPrime Concrete Conditioner quickly boosts alkalinity well above a pH of 10 providing a catalyst to accelerate and enhance the consistency of the crystalline reaction process.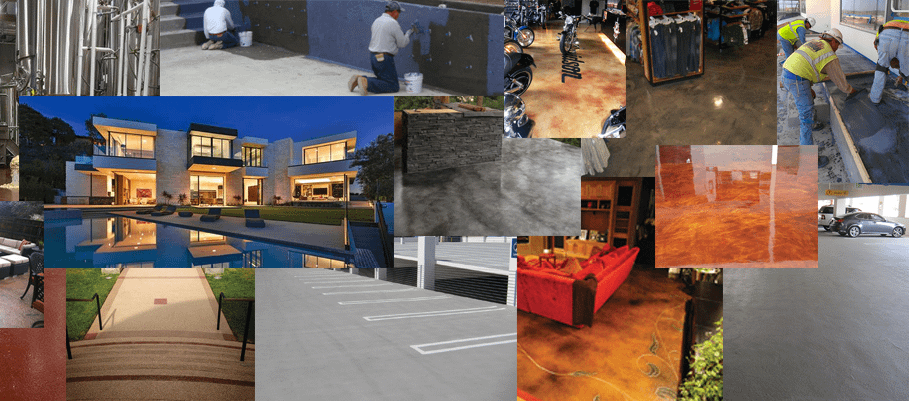 Advantages
Technical Info
Applications
Document Downloads
Installation Video
Packaging
Advantages
Rapidly boosts the alkalinity of aged carbonated concrete.
Accelerates and enhances the crystalline reaction process.
Excellent penetration into carbonated concrete cracks.
Meets USDA standards for non-incidental food contact.
Non-toxic, low odor and environmentally safe.
Technical Info
Please Refer to Product Technical Data Sheet
Applications
Concrete structures susceptible to or affected by ASR.
Concrete with low Ph.
Water reservoirs and containment pits.
Polishing of concrete floor slabs.
Underground vaults and elevator pits.
Dams, spillways and tunnels.
Retaining walls and basements.
Parking structure slabs, columns and walls.
Concrete bridge decks and sub-structures.
Sidewalks, balconies and breezeways.
Masonry and stone structures.
Document Downloads
Product Technical Data Sheet:
Installation Video
Packaging