Miraflex XL Decking System
MiraFlex XL is a cementitious, fabric- reinforced, waterproofing membrane system engineered for pedestrian traffic applications. Ideal for exterior environments, since the system is moisture vapor permeable.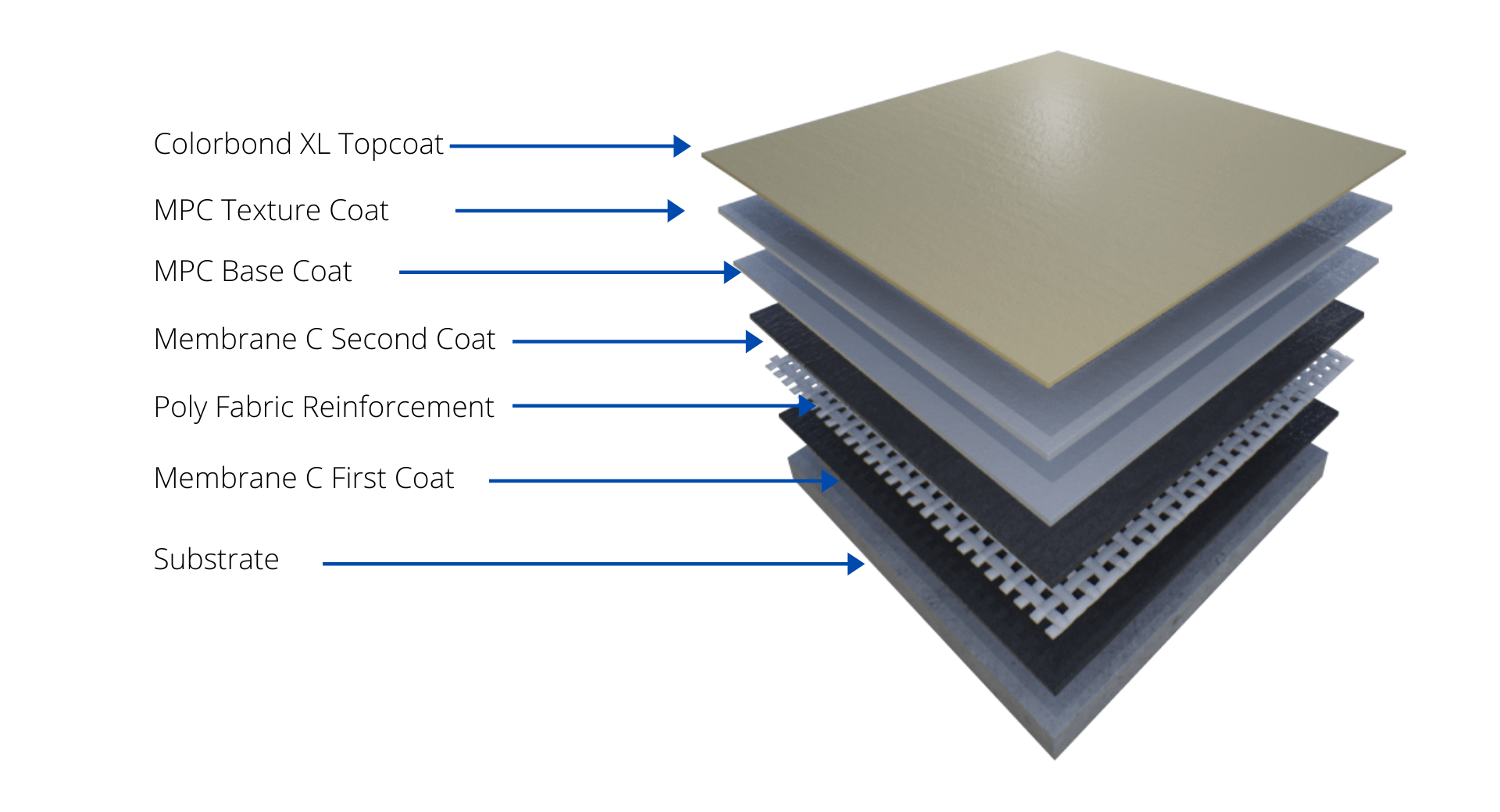 Technical Data:
Installation Guide:
Marketing:
Create a custom PDF for your submittal package. Select from the following documents: PTDS, IG's, Safety Data Sheets, Color Charts, CSI Specs, Detail Drawings, Warranty Info., Care & Maintenance, and Chemical Resitance Charts.
Where to use:
Mixed use, residential and commercial
Exterior and interior pedestrian traffic surfaces
Existing sandwich membrane with topping slabs
Unvented metal pans
Over concrete, plywood and other substrates
Pedestrian bridge spans, roof decks and patios
Balconies, plaza decks and podium decks
Walkways, breezeways and stairways
Mechanical equipment rooms
Waterproofing under raised access flooring systems
Advantages:
Vapor permeable - allows substrate to breath without blistering
Monolithic, seamless protection – waterproofing membrane
Water-based - environmentally safe, non-toxic & non-flammable
Fabric-reinforced – provides flexural strength and crack resistance
Excellent UV stability – won't yellow or degrade from sun
Wide array of slip resistant textures, colors and finishes
Lower maintenance and life cycle costs vs. other flooring types
VOC and LEED-compliant, low odor and fast cure time
MiraFlex XL is a multi-component, fabric-reinforced, polymer-modified, cementitious, pedestrian traffic membrane waterproofing system designed for use on concrete and wood substrates. Ideal for use in both exterior and interior environments, MiraFlex XL is a moisture vapor permeable membrane system comprised of individual fluid-applied, and layered components each performing distinct functions. Individual layers include an elastomeric waterproofing base coat reinforced with poly fabric mesh, a polymer-modified cementitious intermediate textured wear course, and an acrylic pigmented top coat for optimal care and daily maintenance requirements.
Color charts approximate actual color. Final color appearance is affected by lighting, surface texture and method of application. Final color approval should be made from physical sample.
Contact Miracote
Have a question, need a sample, looking for a contractor? Send us a message or give us a call.
(800) 692-3502